It's not too late to sign up for Summer Reading!
There are 6 story hours,
3 book discussions
and
3 performers left to experience!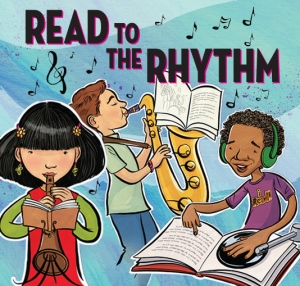 ---
We still have spots available for our 4th – 8th grade book discussion group!
Rebecca Caudill Book Discussion Group
Wednesdays: June 10th- July 22nd ●2:00-3:00 P.M. ●Grades 4-8
The books that will be discussed are the 20 nominees for the 2016 Rebecca Caudill Young Reader's Book Award for Illinois.
Discussions!           ● Activities!       ●Free B&N Gift Card!     ●Prizes         ● Fun!
---
Library Catalog
Your library resources available anytime, anywhere:
To check the status of your account, click on the 'My Account' tab on the Library Catalog page.
Be sure to use all 14 numbers on your card to log in!
Member of the Illinois Heartland Library System
Participating libraries | IHLS Website
---
We want to know what you think!
Click on the link below and fill out our library survey. (It's only 7 questions!)
Your input is valuable to us!
https://www.surveymonkey.com/s/GDDVD5K
Thanks!
---
Have an interesting hobby?
Want to share information about your business or organization?
The lighted, glass display case is now available for community displays.
Fill out the application and turn it in to the library. Upon approval, a time slot will be reserved in your name.
---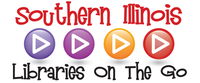 Welcome to Southern Illinois Libraries on the Go! Download audio books, e-books and music, quickly and easily, from our ever growing collection, at any time with your Library Card & PIN.
Visit us at Southern Illinois Libraries on the Go
---