BANNED BOOKS WEEK (9/27-10/3)

Celebrate your freedom to read! If you are 13 – 18 years old, come to the library and show us your banned/challenged book and receive your prizes!
Prizes include your choice of a new book, chocolate and a coupon for $2 off fines or towards prints/copies. All you have to do is show us your banned book.
And did we mention, there's chocolate?!
Kids 6 years and up can sign up for a Library card this month and receive a Snoopy sticker and bookmark!
For all you "grown-up" kids, come in and sign up for a card; and you will gain access to books, movies, music cd's, the Internet and so much more!
---
The Library now has Ancestry.com!

If you have an Anne West Lindsey District Library card, you can access this database at the Library!
Come see us!
We would love to tell you more!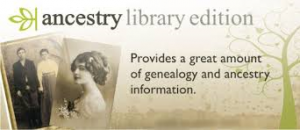 ---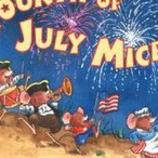 Check out our
new Story Hour Pinterest boards!
---
Library Catalog
Your library resources available anytime, anywhere:
To check the status of your account, click on the 'My Account' tab on the Library Catalog page.
Be sure to use all 14 numbers on your card to log in!
Member of the Illinois Heartland Library System
Participating libraries | IHLS Website
---
We want to know what you think!
Click on the link below and fill out our library survey. (It's only 7 questions!)
Your input is valuable to us!
https://www.surveymonkey.com/s/GDDVD5K
Thanks!
---
Have an interesting hobby?
Want to share information about your business or organization?
The lighted, glass display case is now available for community displays.
Fill out the application and turn it in to the library. Upon approval, a time slot will be reserved in your name.
---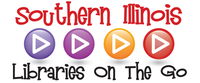 Welcome to Southern Illinois Libraries on the Go! Download audio books, e-books and music, quickly and easily, from our ever growing collection, at any time with your Library Card & PIN.
Visit us at Southern Illinois Libraries on the Go
---